GET YOUR DAILY DRIVER READY FOR AUTUMN
If the days are getting shorter and colder — it's probably autumn.
GET YOUR DAILY DRIVER READY FOR AUTUMN
If the days are getting shorter and colder — and you're seeing pumpkin flavored treats everywhere — it's probably autumn. As you start focusing on getting your house ready for this season, don't forget to prepare your car, as well. After all, some parts of your vehicle are likely ready for a little extra attention, and the autumnis the perfect time to offer it! So before you enjoy that mug of hot apple cider in front of the fire pit — our favorite part of the season for sure! — first get your daily driver ready for autumn with these tips.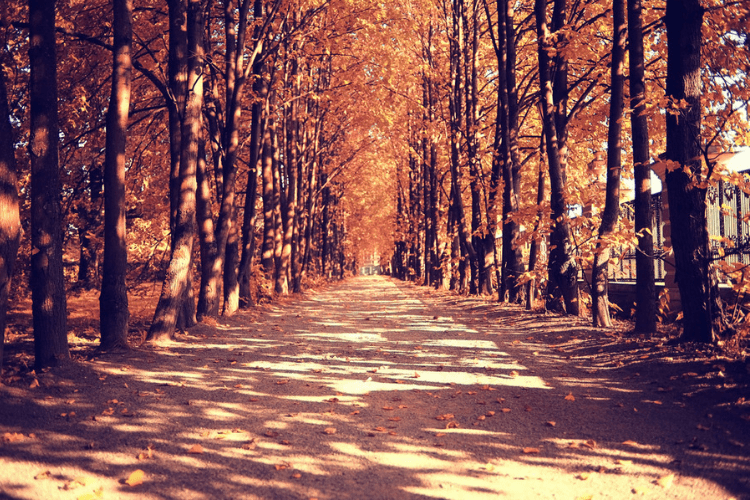 AUTUMN CAR CARE TIPS & TRICKS
CHECK THE BATTERY
Extreme temperatures can easily affect your car battery. So whether it was a hot summer or you're expecting some pretty cold temperatures in the next few months, your battery could use some TLC. Check the connections to ensure they're not loose or corroded, and then consider how long it's been since you replaced the battery. If it's been more than three or four years, it may be time for a new one. You can also check out our tips on How to Tell If Your Battery Has Gone (Or Is Going) Bad so you feel extra prepared to drive this autumn.
MAKE SURE YOUR HEATER WORKS
Depending on where you live, autumn can cause a chill in the air, which means you'll be using your heater for the first time in months. You don't want to just assume it will work on a cold day; you want to know for sure! So check that it works before that cold day comes. While you're at it, make sure your front and rear window defrosters also work so you don't have to deal with fogged up windows while you drive this autumn.
REPLACE YOUR WIPER BLADES
You might not think about your windshield wipers very often—until its pouring rain and you realize you can barely see while you're driving! Avoid this dangerous situation by changing your wiper blades every autumn. Not only are your old blades likely dried up and useless by now, but also replacing them once a year is just a good habit to get into so you don't forget. And luckily, replacing them is as easy as going to your local auto parts store, telling them your car's make and model, and then snapping the new blades into place. It's one of the easiest ways to perform regular autumn car maintenance.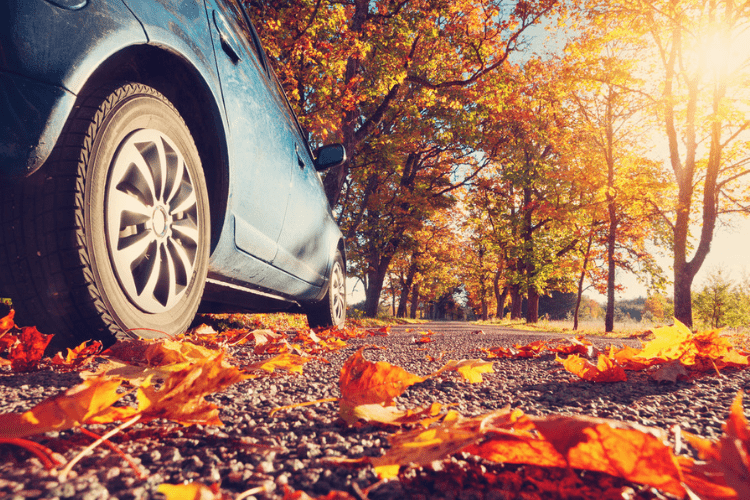 FILL UP YOUR TIRES
As it gets colder, your tire pressure starts to drop, so you'll need to fill those tires before autumn is in full swing. As you fill them up, make sure they're not going bald. You need them to have plenty of tread left, especially if it rains in the autumn where you are. You can easily check the tread by putting a penny into the tread groove. Make sure Lincoln's head is upside down, facing toward you. If you're able to see his whole head, the tread is low and you need to replace the tires. And of course, if you're expecting snow and ice any time soon, have some snow tires ready to go once it gets cold enough.
WAX YOUR CAR
Another way to get your daily driver ready for autumn is to protect the paint with wax. This is especially important if you live in an area where it snows, since road salt can easily damage your paint job. Plus, autumn is a great time to wax your car simply because the temperatures usually aren't extreme during this time of year, which is good because waxing when it's too cold or hot outside is not recommended. You can try our 303 Automotive Spray Wax to get your car protected for the autumn and winter.
Once you're done getting your daily driver ready for autumn, you can drive with confidence for a couple months…until it's time to prepare your car for winter! When that time comes, feel free to use our guide to Prepping Your Car for Winter with 303 Products.